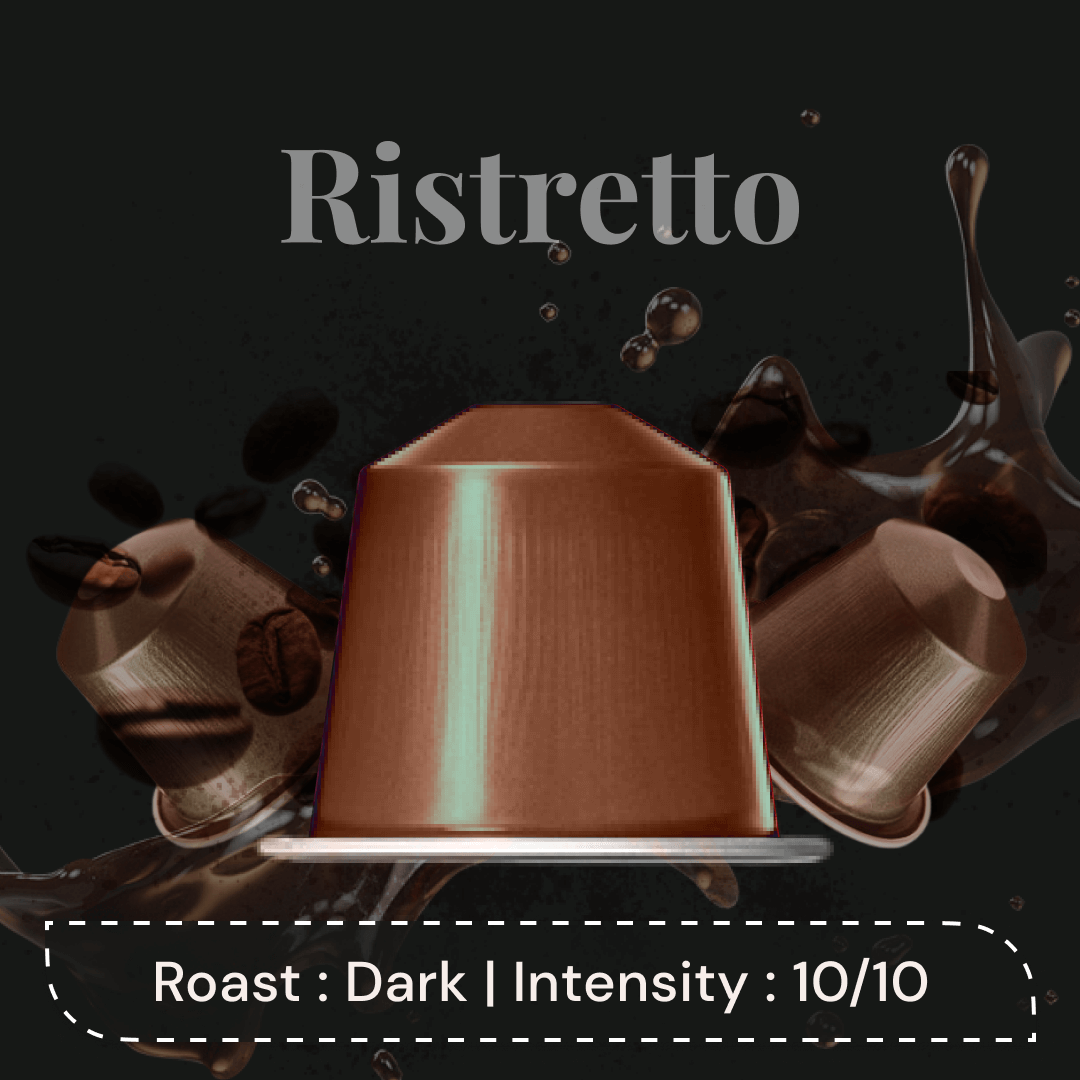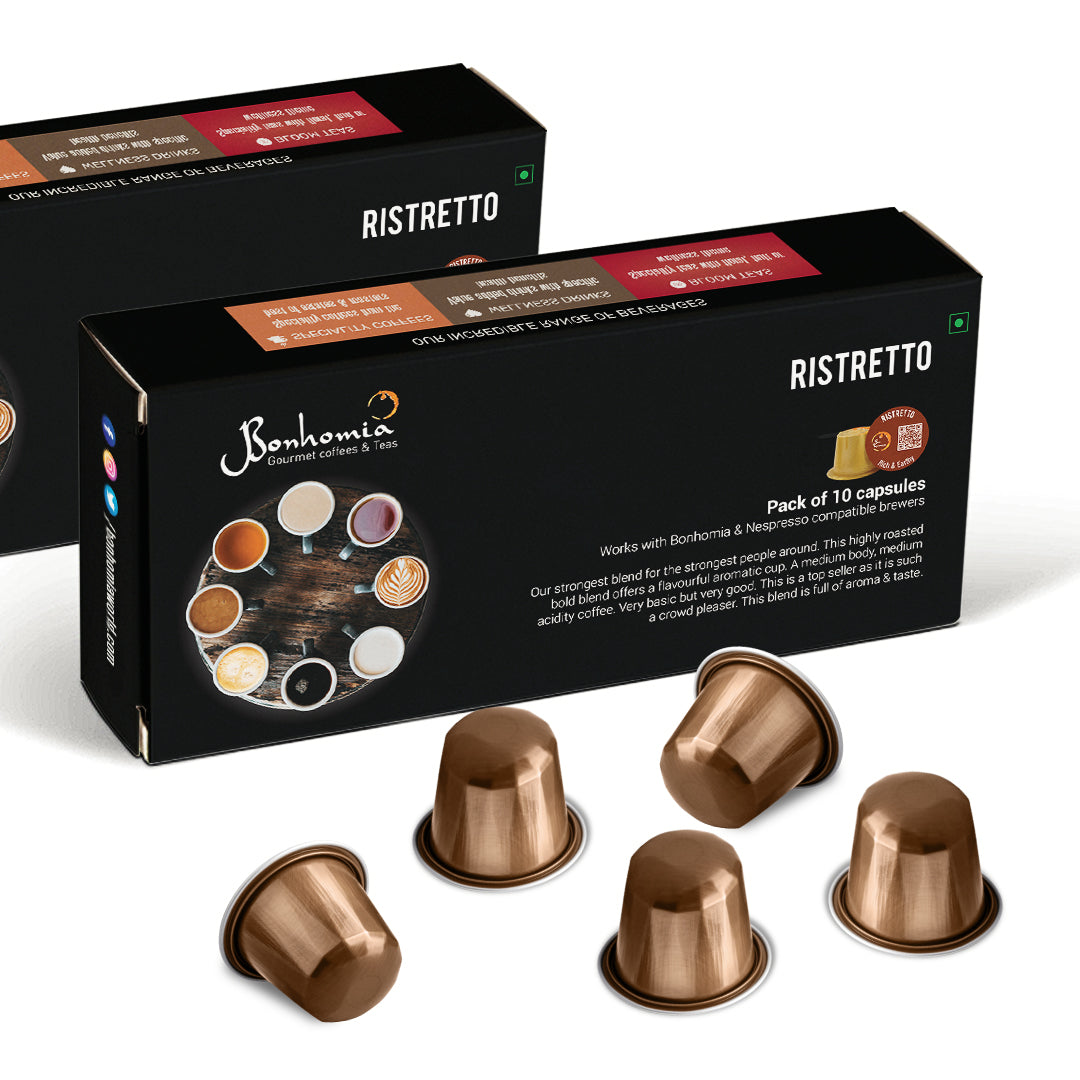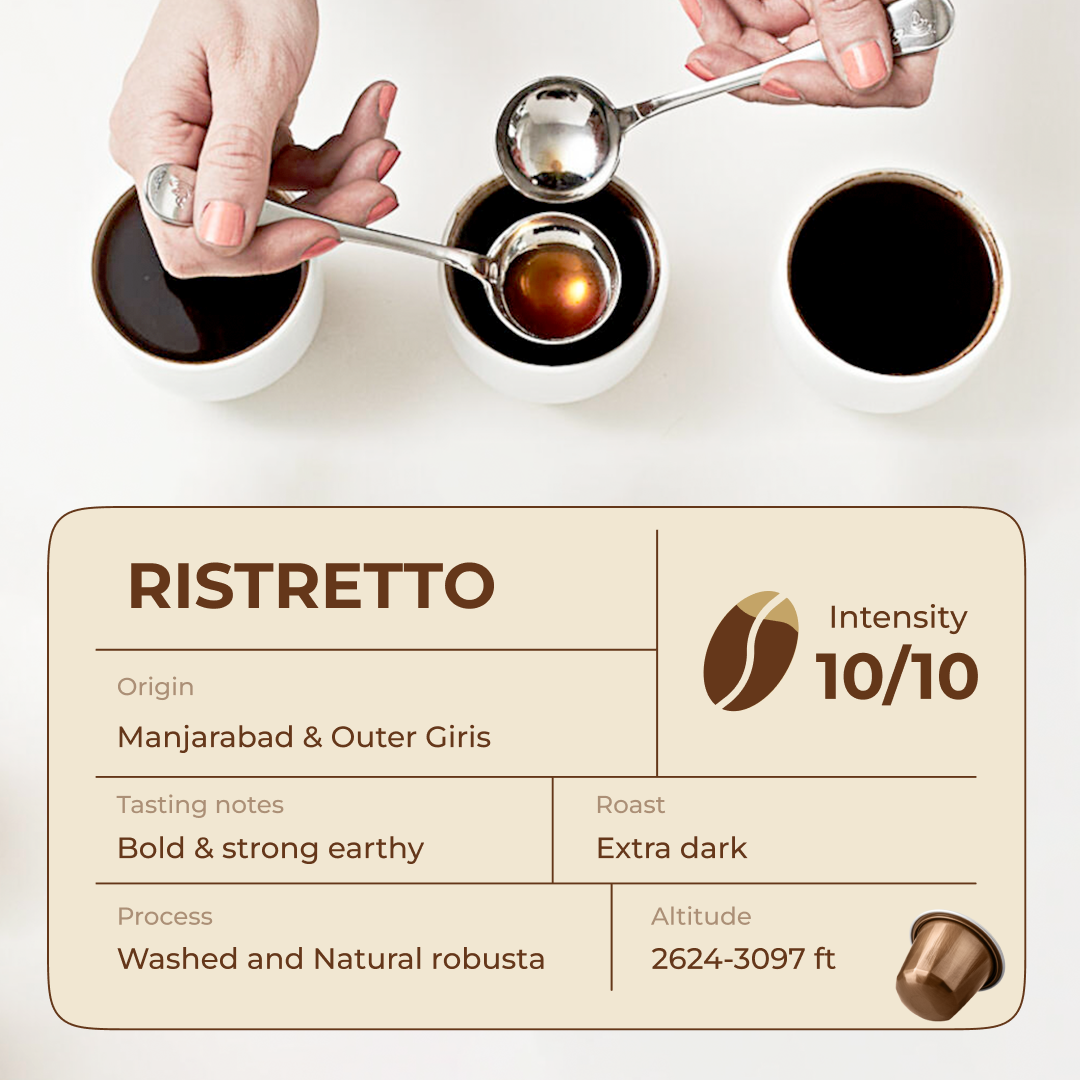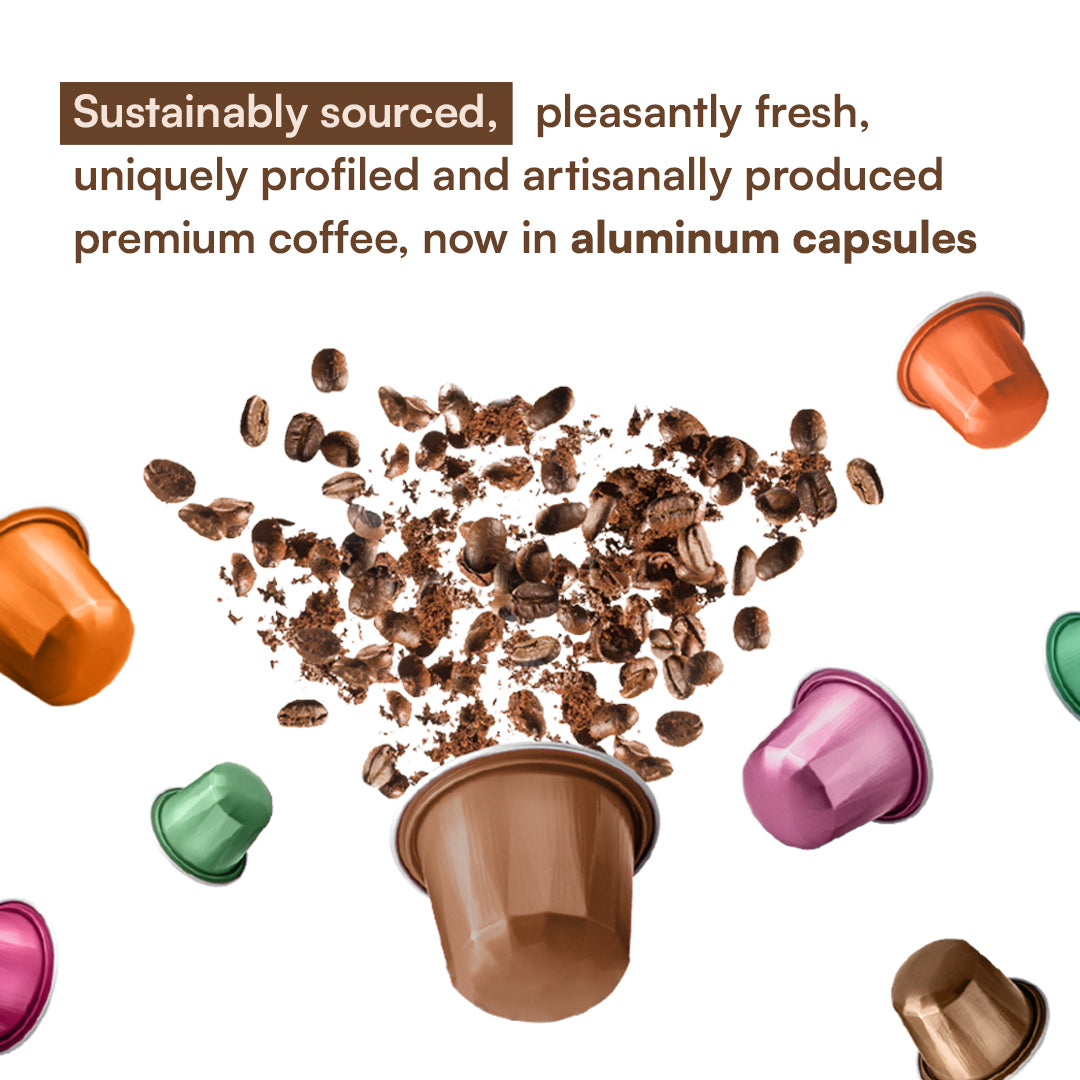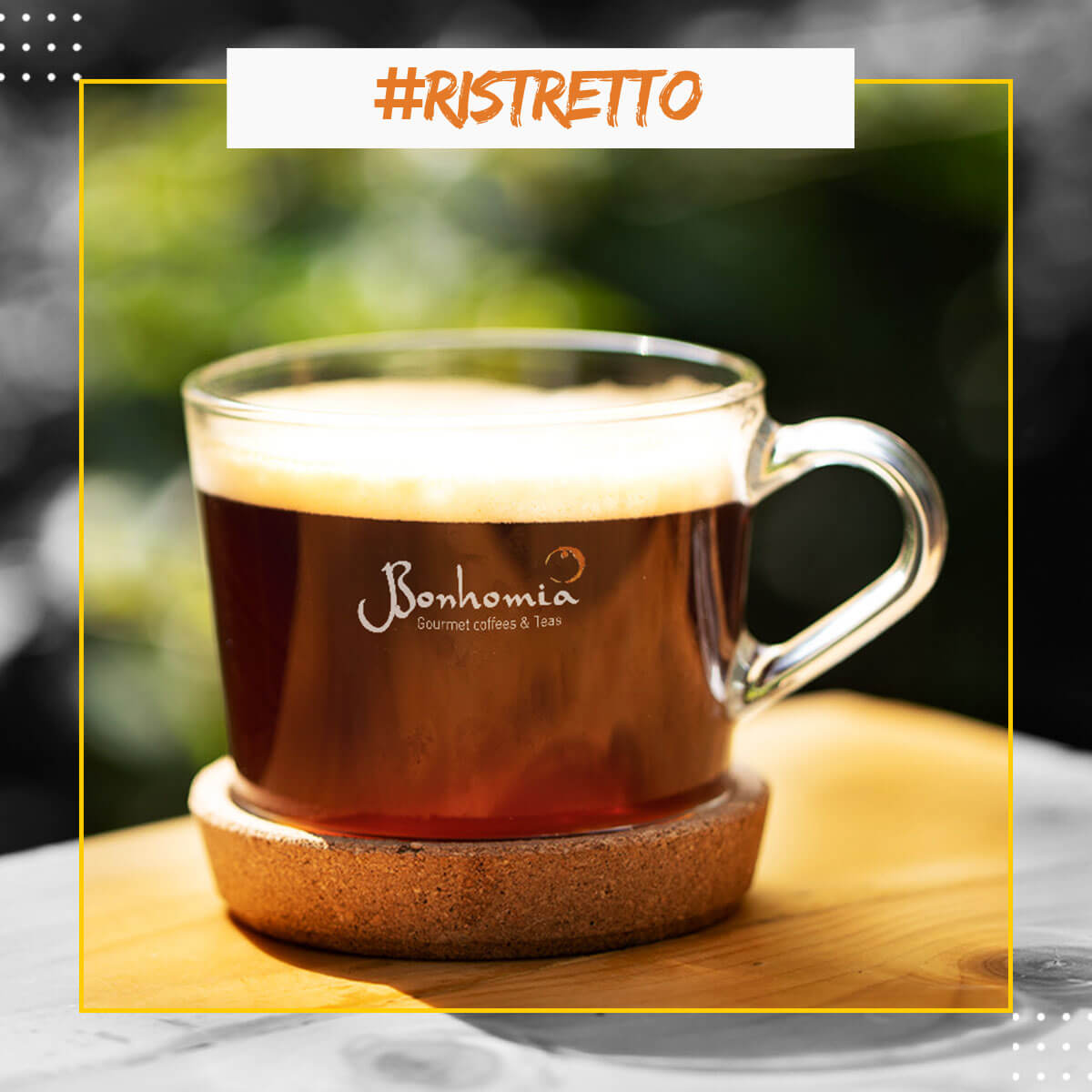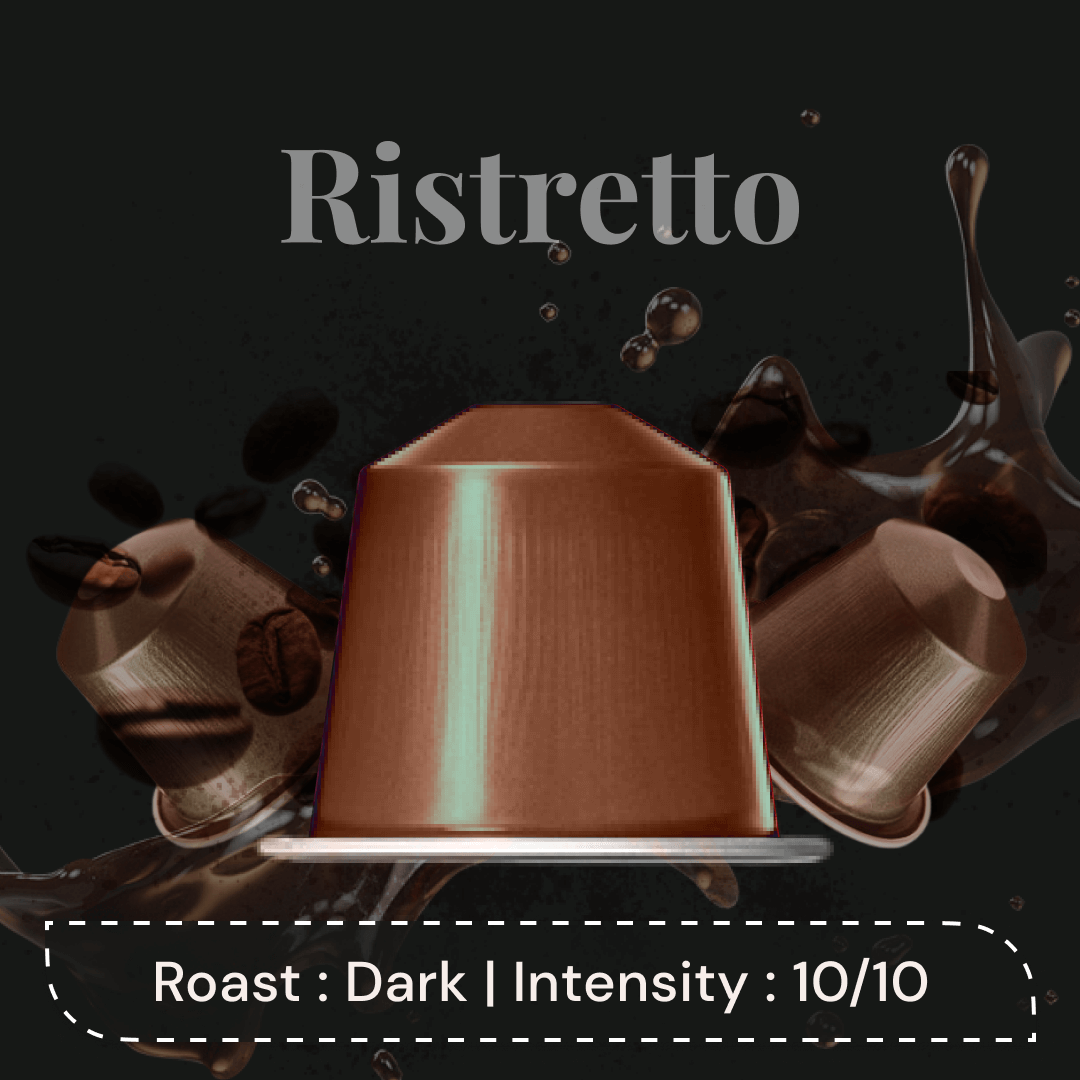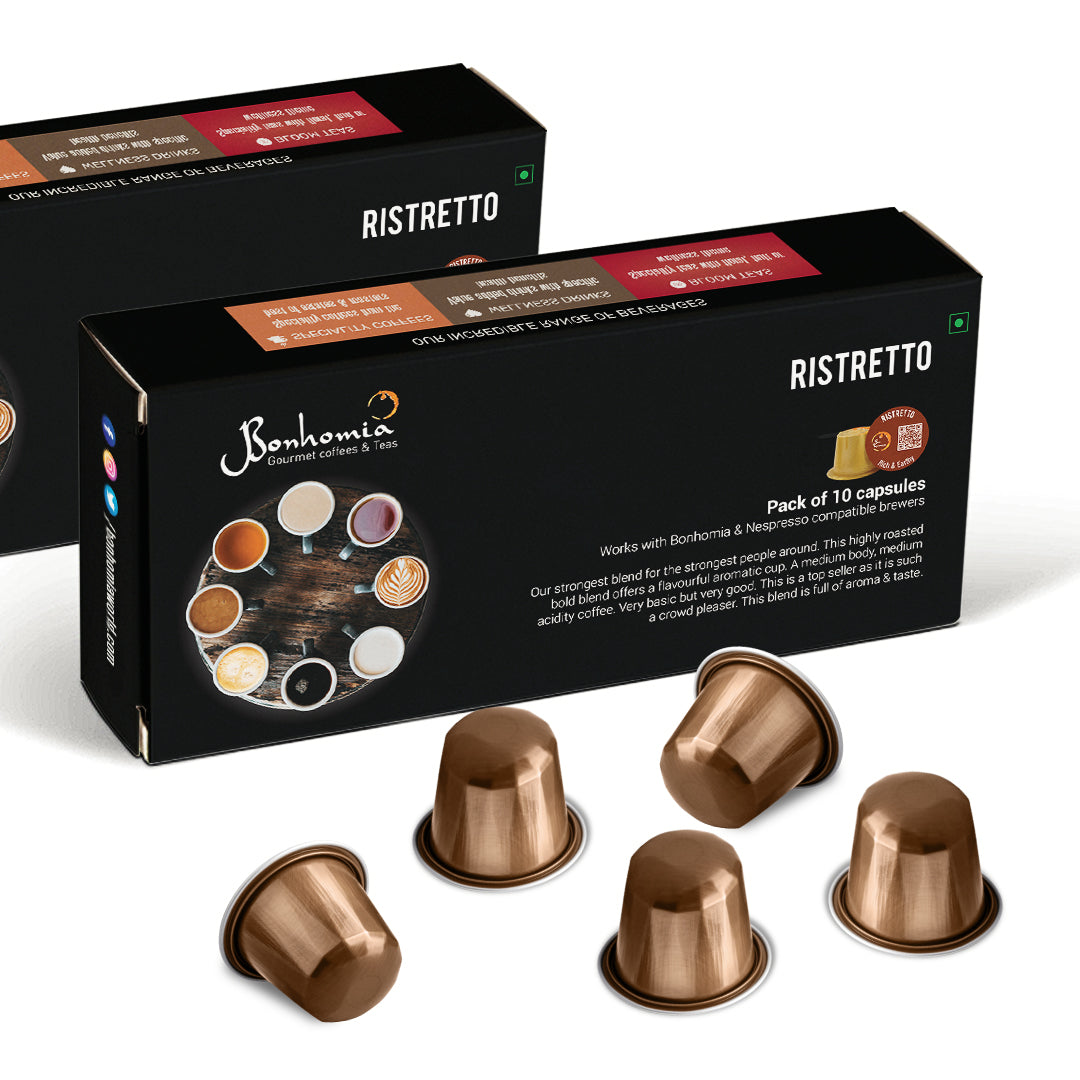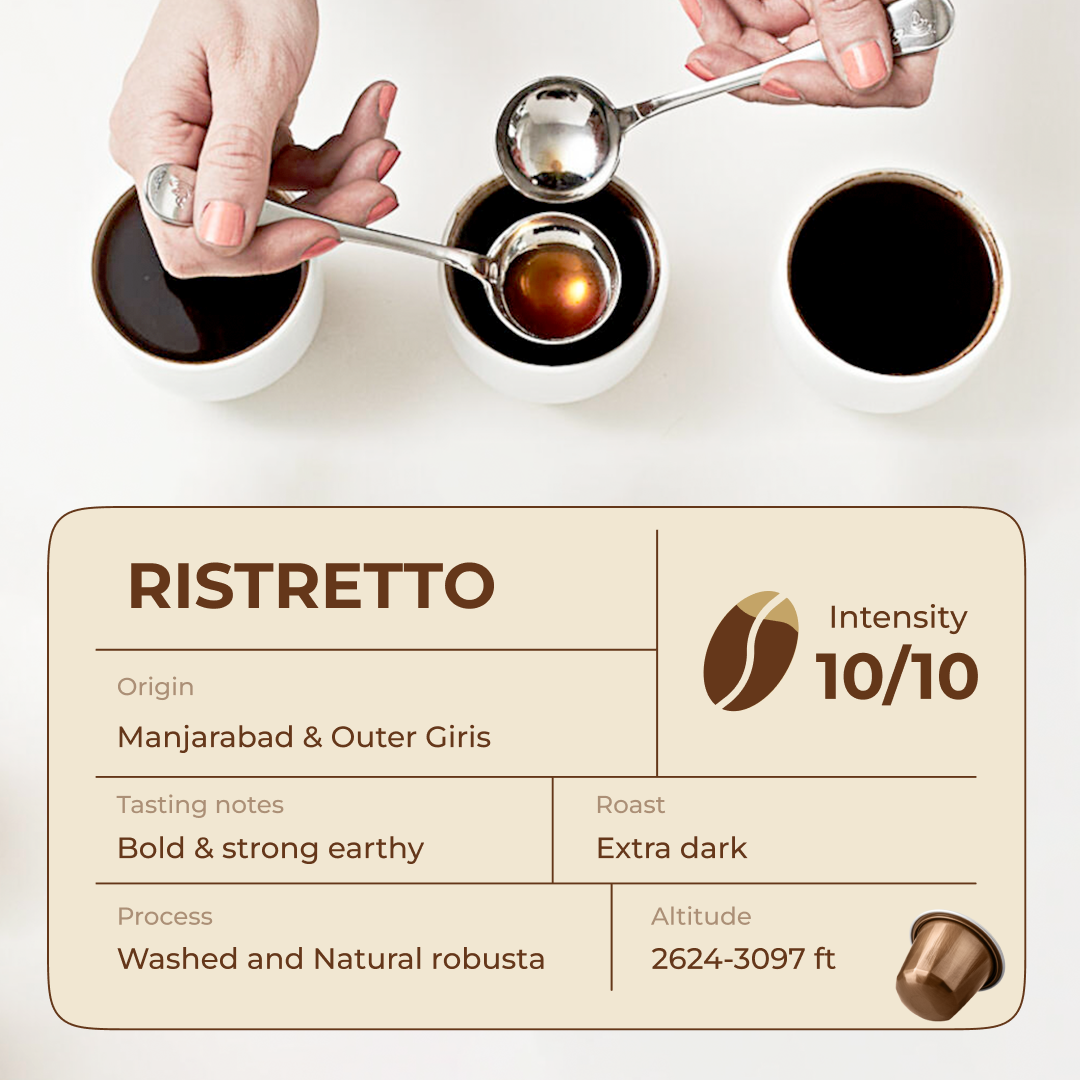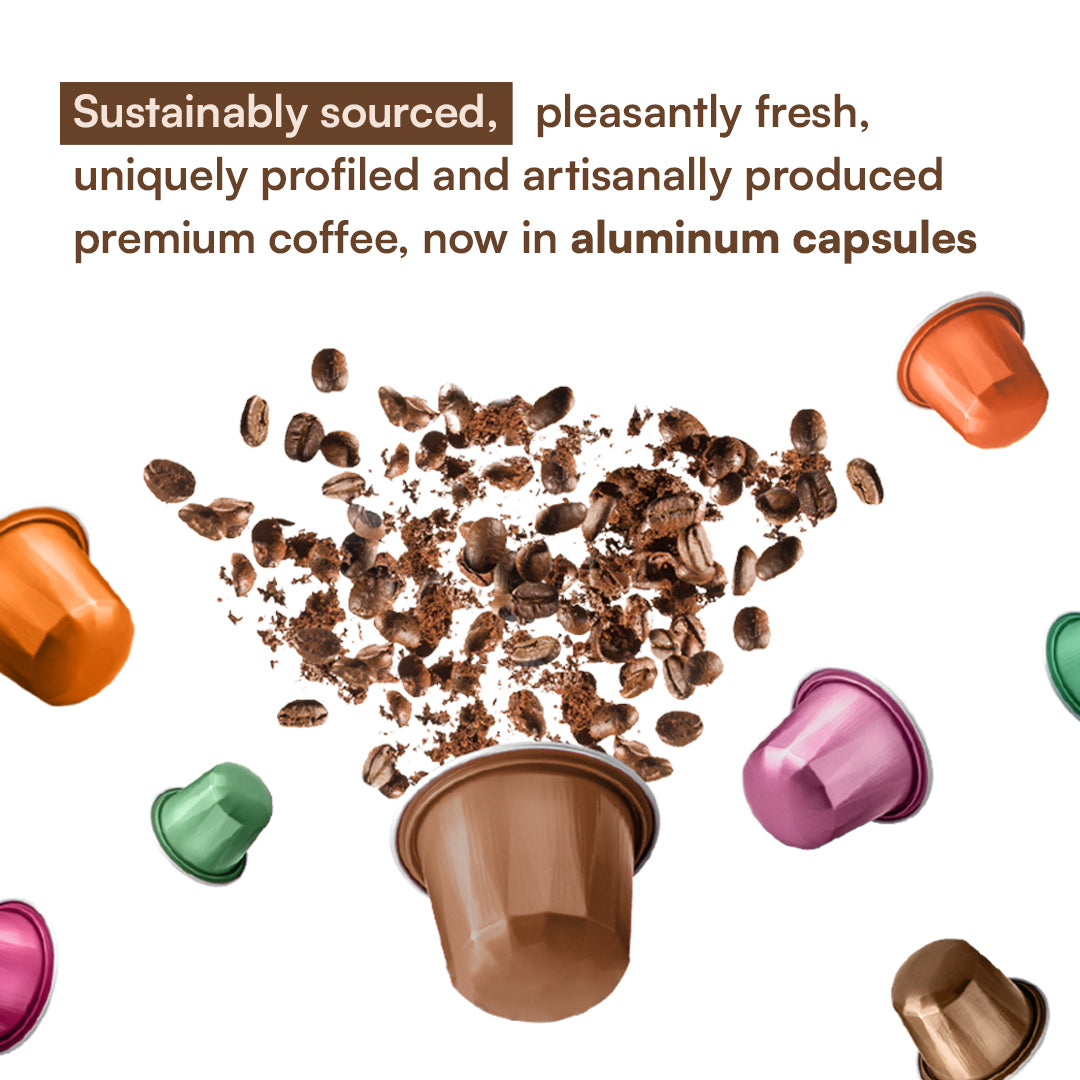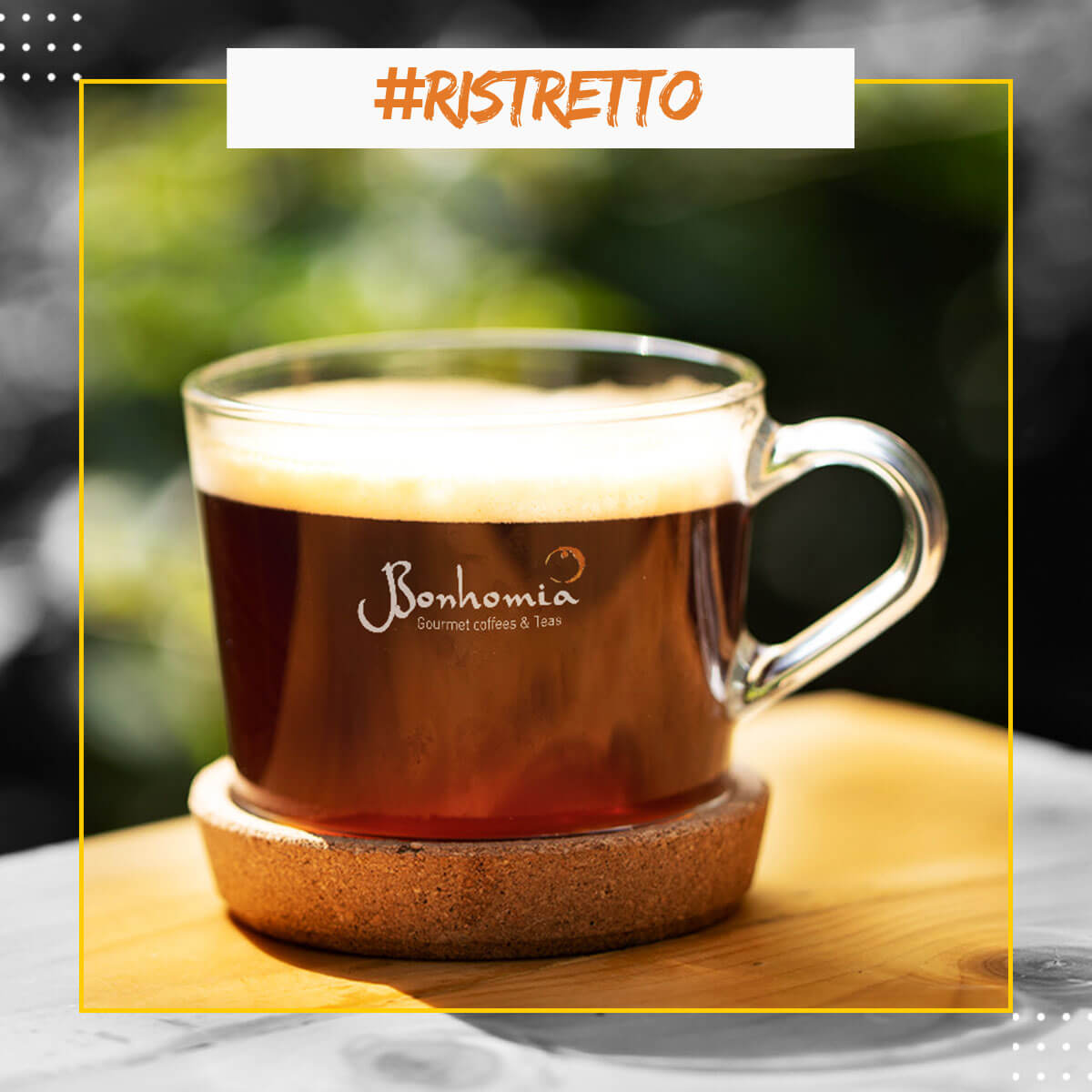 Ristretto Espresso Pods - Intensity 10/10 | Dark Roast | Nespresso Compatible | AA+ Grade Beans | Aluminum Capsules
Nespresso compatible Aluminium Coffee Pods Bonhomia Ristretto Coffee is known for its medium-strong aroma and has a long-lasting black tea-like aftertaste with an intensity of 10/10. Ristretto coffee is known for a taste profile of Mild sourness, Bold & Earthy. Ristretto Coffee is made from 100% Robusta Cherry coffee beans...
Special Offer
In Stock
Free delivery on prepaid orders
Why Choose Us ?
Freshly roasted beans dispatched on order. All blends are well profiles and traceable to estates. Premium coffee beans, procured from the best of Indian Estates,
Returns & Replacement
Return / replacement will be provided if there is any issue with compatibility / damage is found. Get a refund/replacement & free return shipping if it arrives damaged or not as described
Shipping
Free Shipping on all prepaid orders.